Current Projects
"DEVELOPMENT OF AN INNOVATIVE FEED ADDITIVE BASED ON PLANTS FROM THE DROSERACEAE FAMILY IMPROVING THE WELFARE OF POULTRY" PROJECT NUMBER: POIR.01.01.01-00-0739/16
Aim of the project:
Development of a sundew-based product that could be used as a feed additive in poultry farming. The additive would have a potential to regulate the birds' bacterial flora and improve their welfare, which directly increase poultry weight gain and meat quality.
Beneficiary:
HerBioPharm Sp. z o. o.
Project implemented as part of measure 1.1 "R & D projects of enterprises", sub-measure 1.1.1 "Industrial research and development carried out by enterprises" of the Intelligent Development Operational Program 2014-2020, co-financed from the European Regional Development Fund.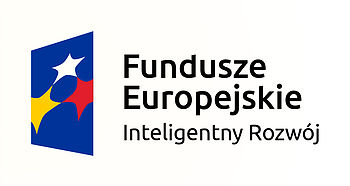 Research:
Our highly qualified team conducts research on biologically active substances. The main tasks of the team include the preparation of new formulations, applicable in households and industry. Currently, our research is focused on the project entitled "Development of an innovative feed additive based on plants from the Droseraceae family improving the welfare of poultry", funded by the National Center for Research and Development.
Development:
The combination of our scientific experience and knowledge of technological processes allows us to create new solutions for individual and commercial clients.
Contact Us